Testimonials
We take immense pride in delivering a service that exceeds our customers' expectations. Our commitment to quality, customer satisfaction, and meticulous attention to detail has earned us a reputation as the leading swimming pool builder on the Treasure Coast. But don't just take our word for it - hear it straight from our happy customers.
"One of the best decisions we ever made was building a pool with Louden. Thank you for giving us paradise in our backyard and many memories with friends and families."
"I moved to Port Saint Lucie, FL in the Spring of 2009. Deciding to put a swimming pool in my backyard, I meticulously researched pool builders in the area and chose to use Louden Bonded Pools. Now that my absolutely beautiful pool has been up and running for over a month, I know, without a shadow of a doubt, that the decision I made regarding which pool builder to use was the right decision. There is absolutely nothing I am not completely happy with. The time period from signing the contract to swimming in a magnificent pool took only about two months. As soon as I finish this letter I am going into the backyard "paradise" Louden created and have myself a nice swim."
"Prior to signing my contract with Louden Bonded Pools, I researched and had quotes with 3 other pool builders and was very selective after talking to friends and family about their experiences with their builders... Based on my criteria a few builders rose above the others but none rose above your company. Now that the pool is finished, I can say that I am satisfied with the product! The pool is beautiful and surpassed my expectations. It is easy to be Monday morning quarterback but I can honestly say that, I made the RIGHT choice!"
"Louden Bonded Pools built our pool recently and they did the Best Job! They are always there to help us with our pool and answer any questions we have. Louden is the Best!!! I give them an A+!!!!"
"Thank You!! It is such a pleasure doing business with a great group of folks. Thank You for your very "Cheerful Attitude"
"Just a note to let you know how beautiful our pool turned out. We'd also would like to comment on the professionalism of the crew. The pool was completed in a timely manner and any and/or all questions pertaining to the upkeep or questions we've had have been answered by your foreman, Darryl. He has been so very helpful and cooperative in answering all our questions. We would highly recommend Louden Bonded Pools to anyone wanting a quality pool."
"We wanted to express our appreciation and say thank you for all you did to make our pool come true! Louden did a great job. The final pool is just how we had envisioned it to look! Louden Pools is a quality company and we really appreciate the craftsmanship and care that was given to the project."
"I have had such a wonderful experience with Louden Pools. I have dealt with several pool companies in the past and feel that doing business with the Louden team was a great choice. I highly recommend their highly qualified, professional, efficient, and friendly staff. Anytime I had a question they were more than happy to assist me. I was so thrilled that the construction was painless. My pool is beautiful!! Thank you all."
"Louden designed and built my magnificent 20,000 gallon pool. It is the pride of our home and will give us years of relaxation and exercise. I interviewed the top 3 pool companies and Louden and their staff won out easily. All were about the same price so it came down to professionalism, response time and character of my sales person Nancy. Was the best choice and my pool reflects the dedication and commitment of their whole team!! Thank you for making my dream come true."
"We would like to give our many thanks to the entire staff at Louden Pools for designing and installing our inground lap pool while our new home was being built in Sebastian, FL. All of our specifications were met satisfactorily according to our custom design. We want to specifically thank Nancy McNally for her suggestions, careful and patient planning with us. She was very prompt to make adjustments with our builder when a few builder errors were discovered. We also want to give a special thank you to Dee Eller being for being so patient and prompt with handling our post-construction questions and a few warranty items. We decided at the last minute before closing we wanted to switch to a salt system instead of chlorine. The change was quick and seamless. There was no interruption in getting to enjoy our new pool. We highly recommend Loudon for your future inground pool."
"So happy we contracted directly with Louden pools. Nancy gave us a great design and Dee, Darrell and Eddie were helpful and responsive when we called for updates. Their team works together to get things moving and it was impressive to watch.I would say to revamp tile selection to include some higher end looks. I've probably seen too many pools on Pinterest and construction time frame isn't fast enough for me. They did the best for us and we feel happy."
"Louden Pools installed a custom inground pool and spa in our new home in Vero Beach. It was challanging job with 15 concrete pilings needed. The entire company was professional and responsive. I would also like to recognize Eddie Murphy our Project Manager as he was always available by phone or if I wanted to meet on the site. Eddie was professional and has extensive construction knowledge. He kept the crews on schedule and was a great communicator through the entire process. You can tell he takes customer satisfaction very seriously."
Construction Phases
At Louden Bonded Pools, we only hire skilled professionals who have the experience, education and training we demand from our employees. We know how much your pool means to you and we want you to start enjoying your custom pool as quickly as possible. Follow along and we will show you the complete phases of construction to building a Louden Pool.
Phase 1 - Pool Location & Groundbreaking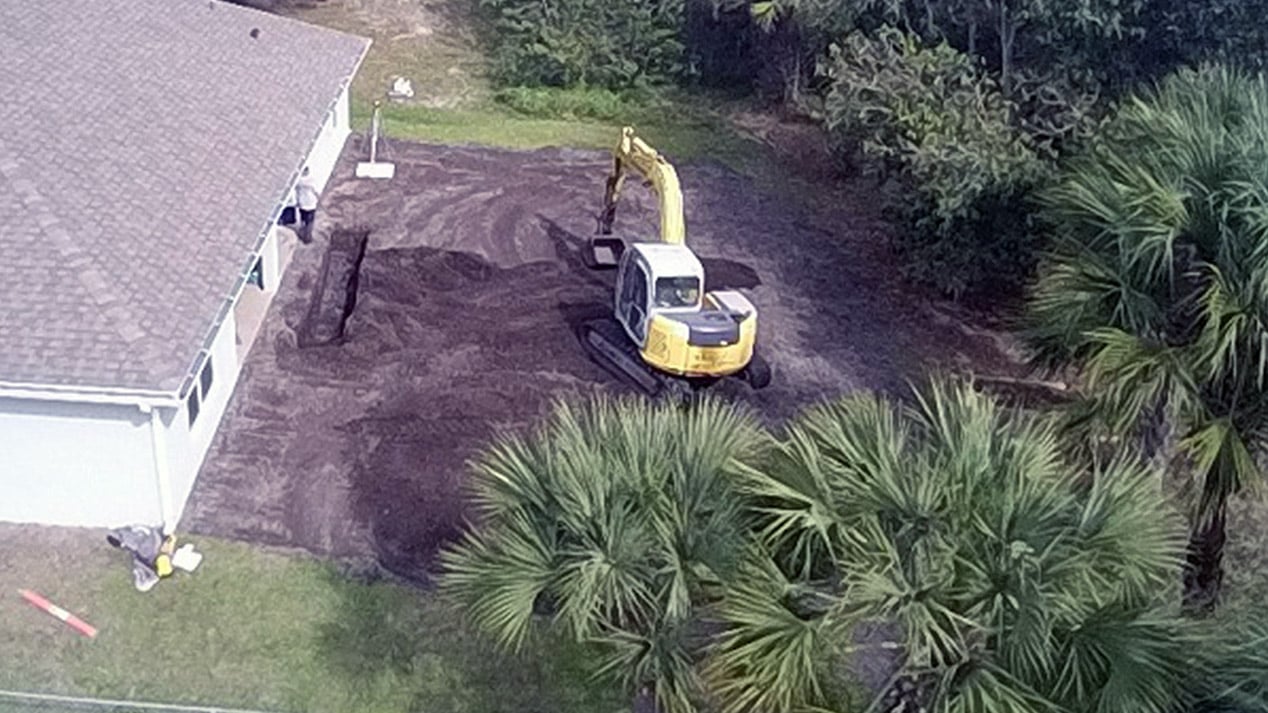 Phase 1 - Pool Location & Groundbreaking
Phase 2 - Form & Steel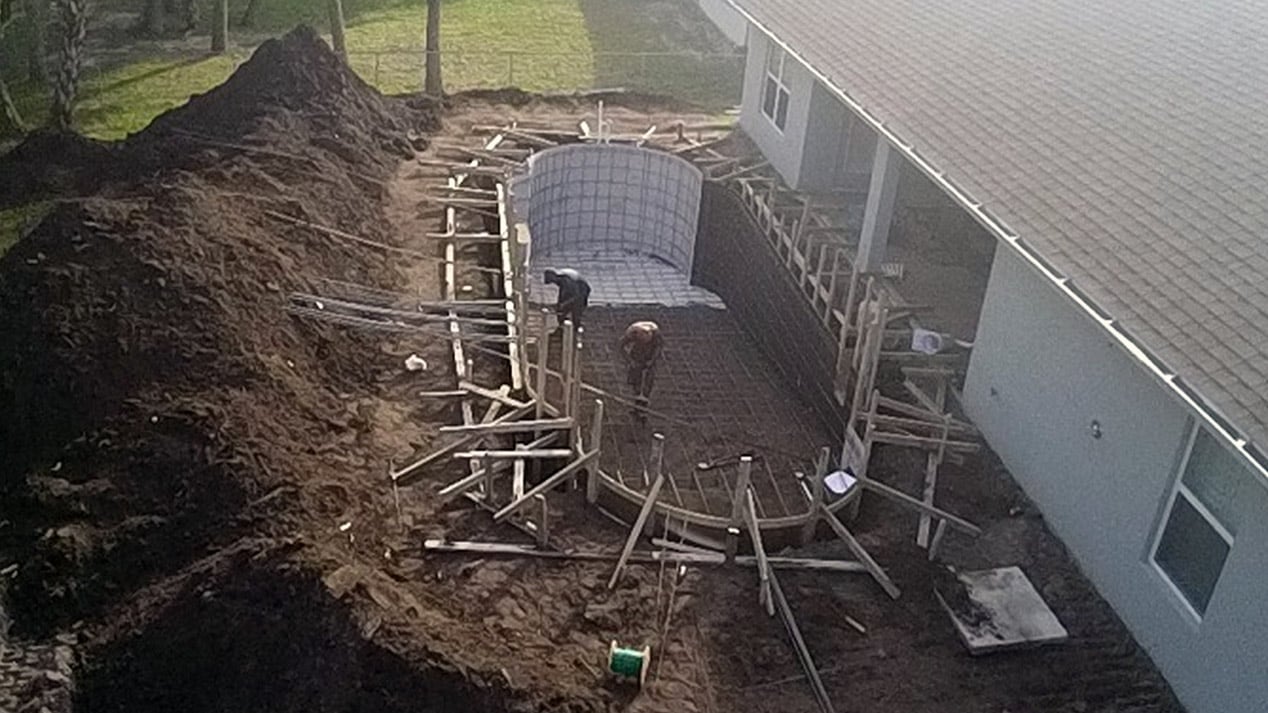 Phase 3 - Guinite Shell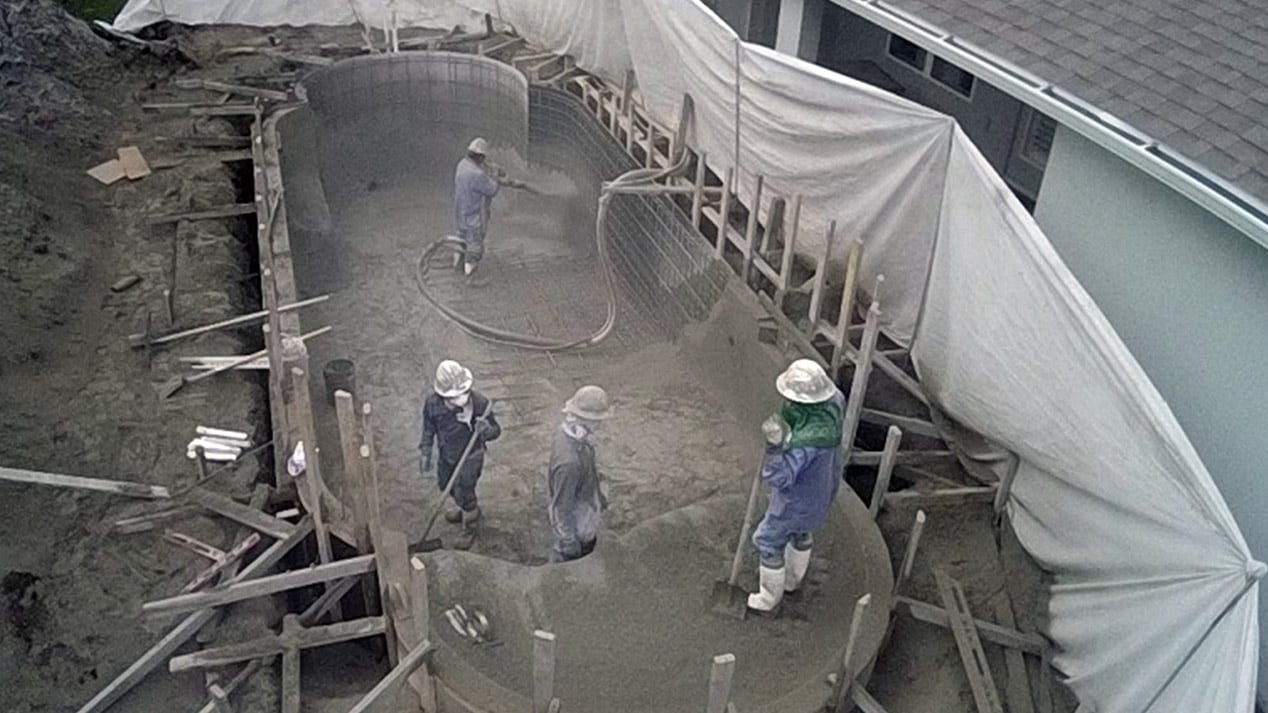 Phase 4 - Backfill
Phase 5 - Tilework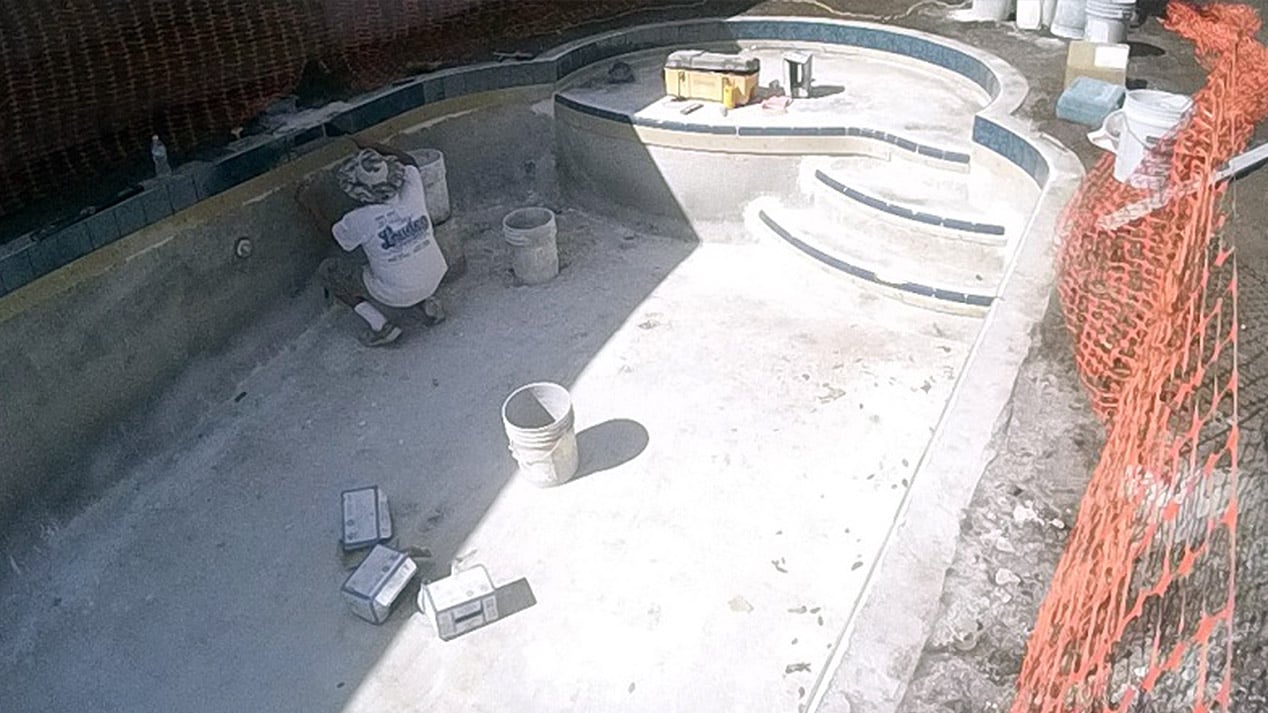 Phase 6 - Underground Plumbing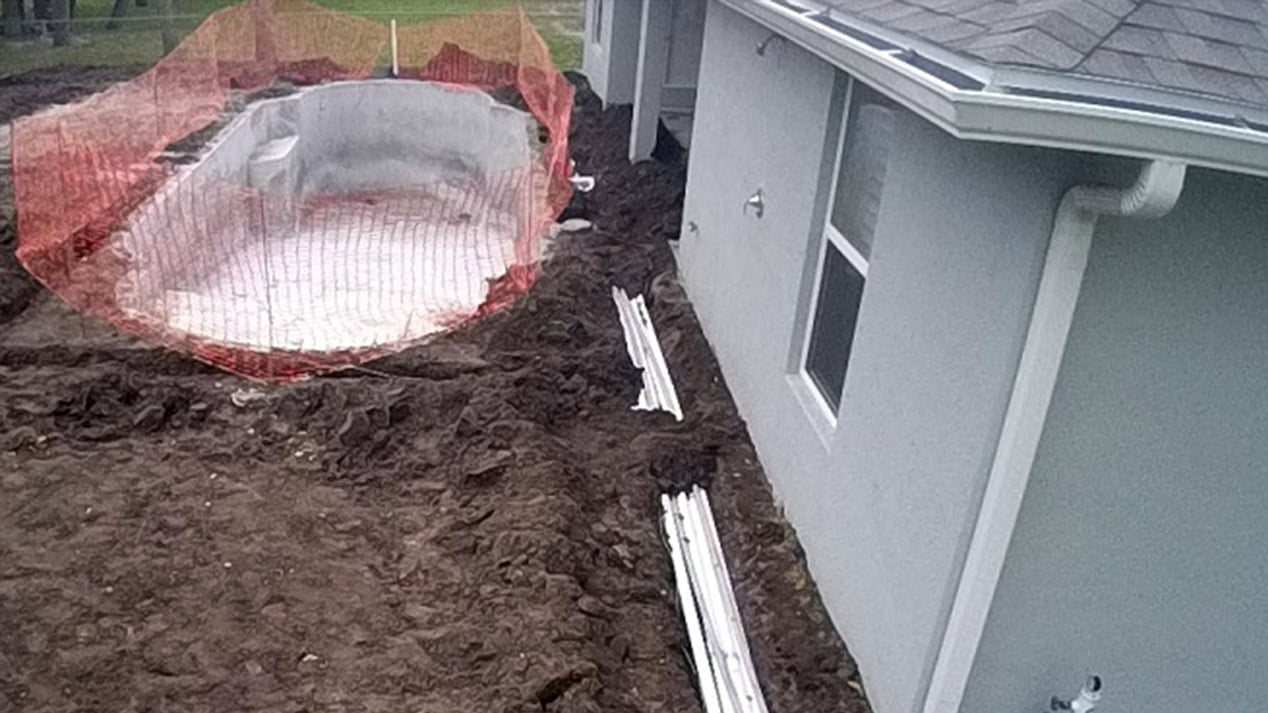 Phase 6 - Underground Plumbing
Phase 7 - Deck Preparation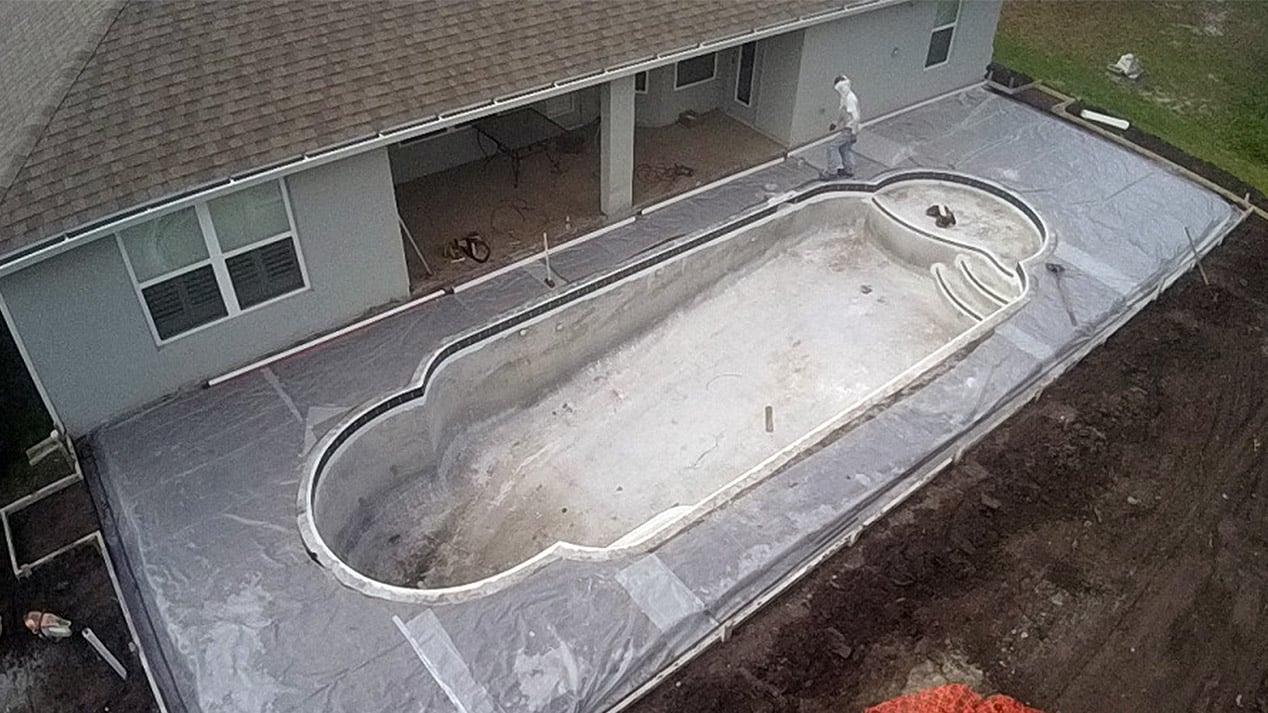 Phase 7 - Deck Preparation
Phase 8 - Deck Pouring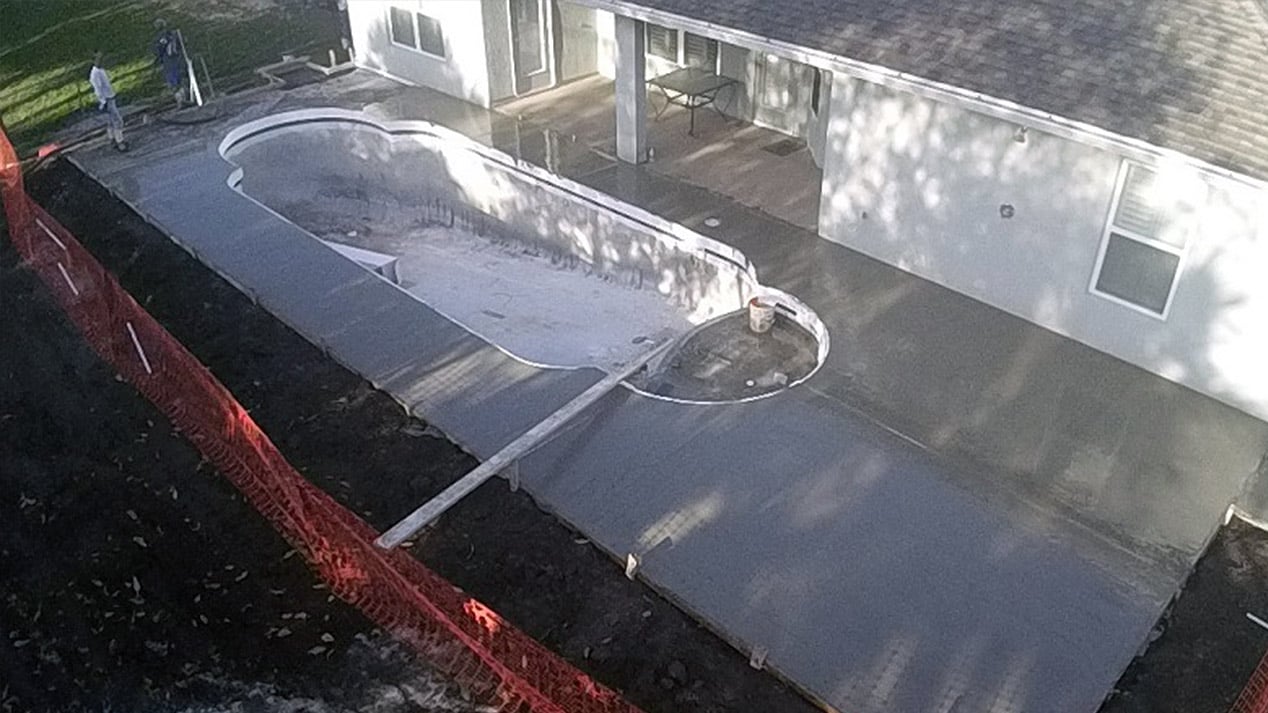 Phase 9 - Deck Topping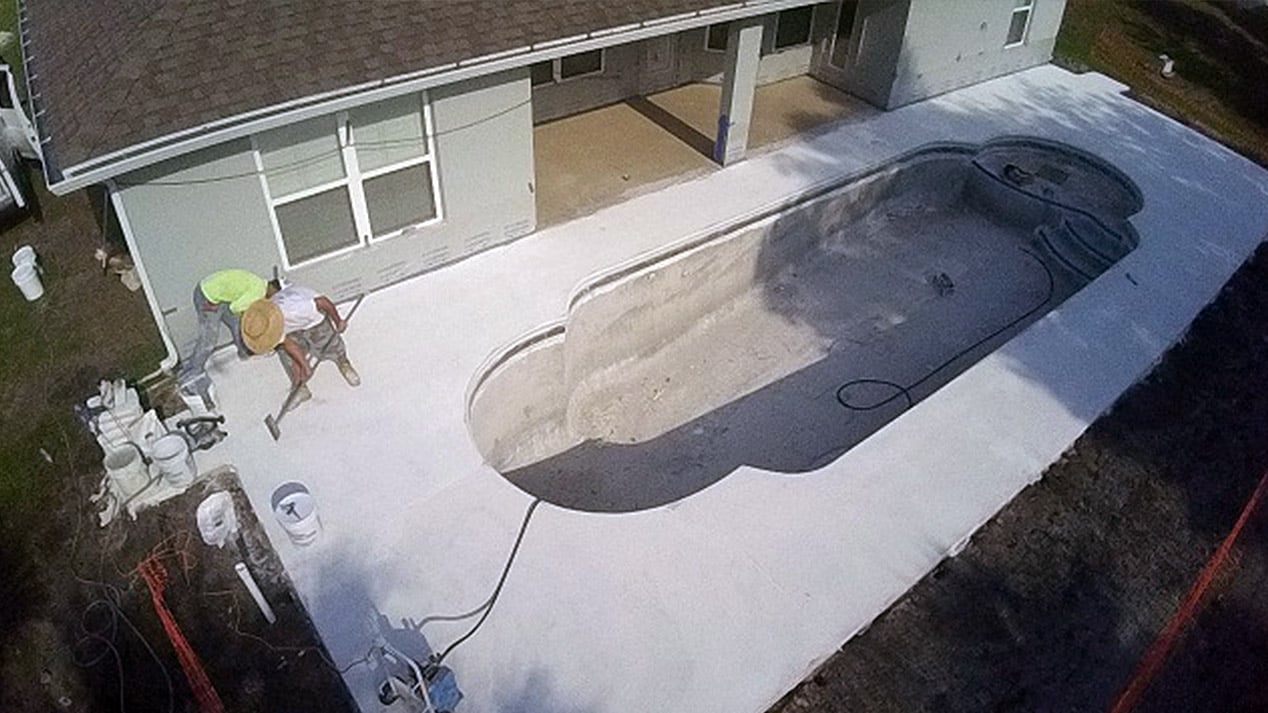 Phase 9B - Screen Install (If required)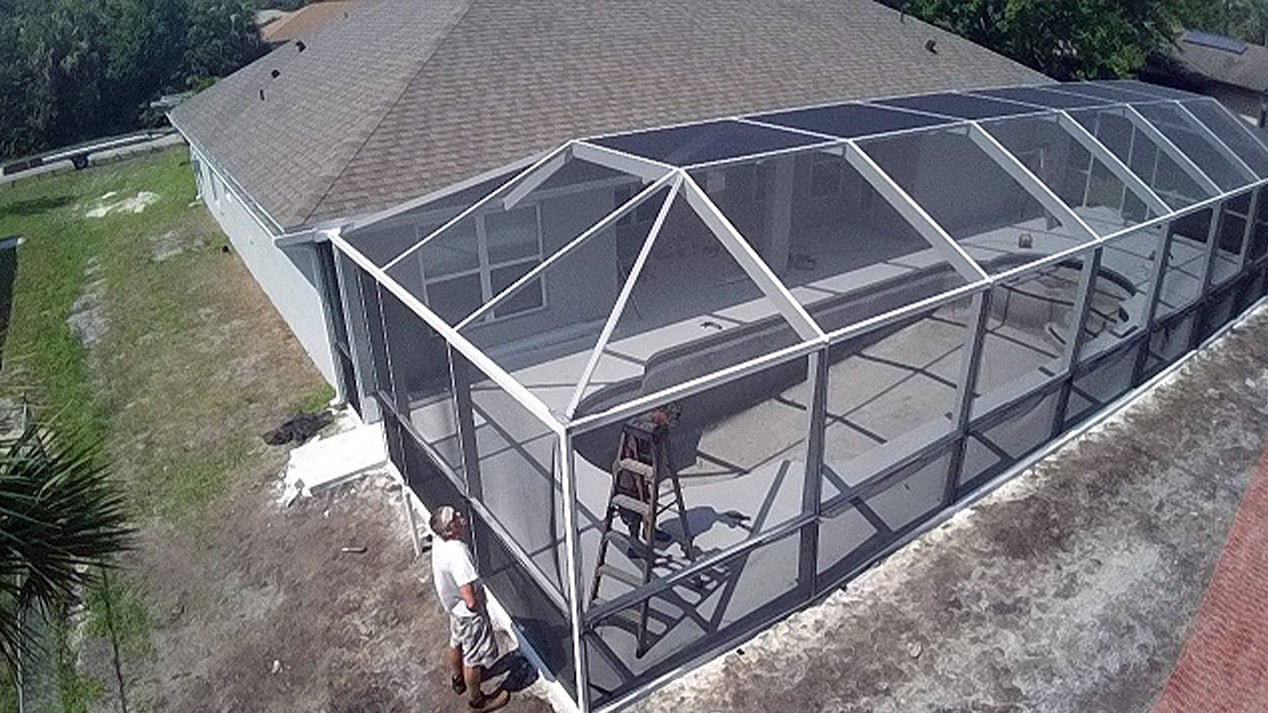 Phase 9B - Screen Install (If required)
Phase 10 - Equipment Install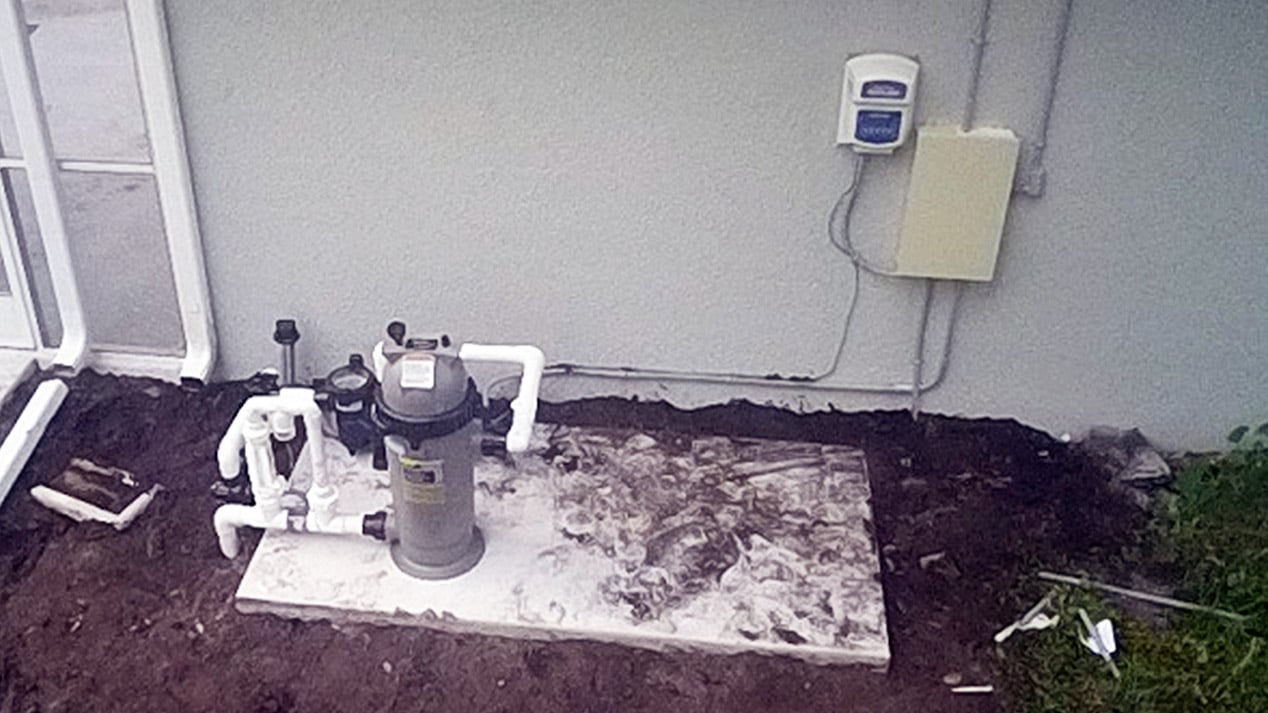 Phase 10 - Equipment Install
Phase 11 - Pool Cleaning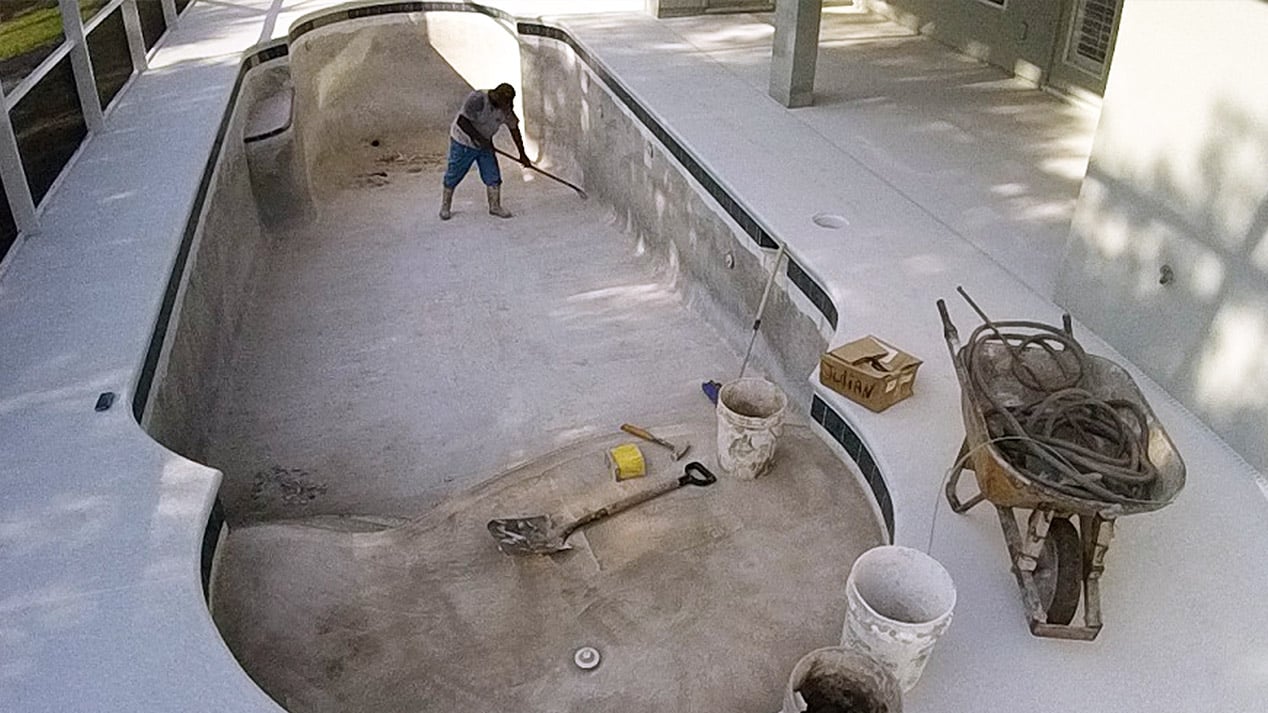 Phase 12 - Gem Finish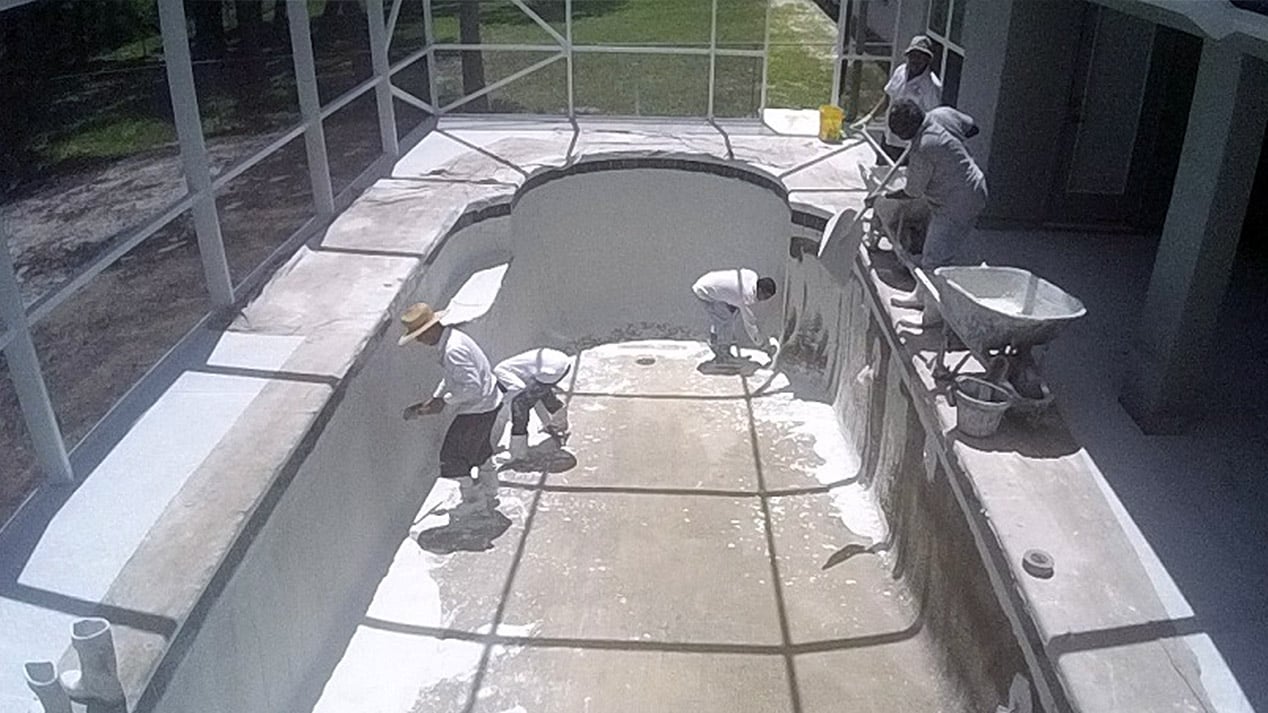 Phase 13 - Fill & Start-up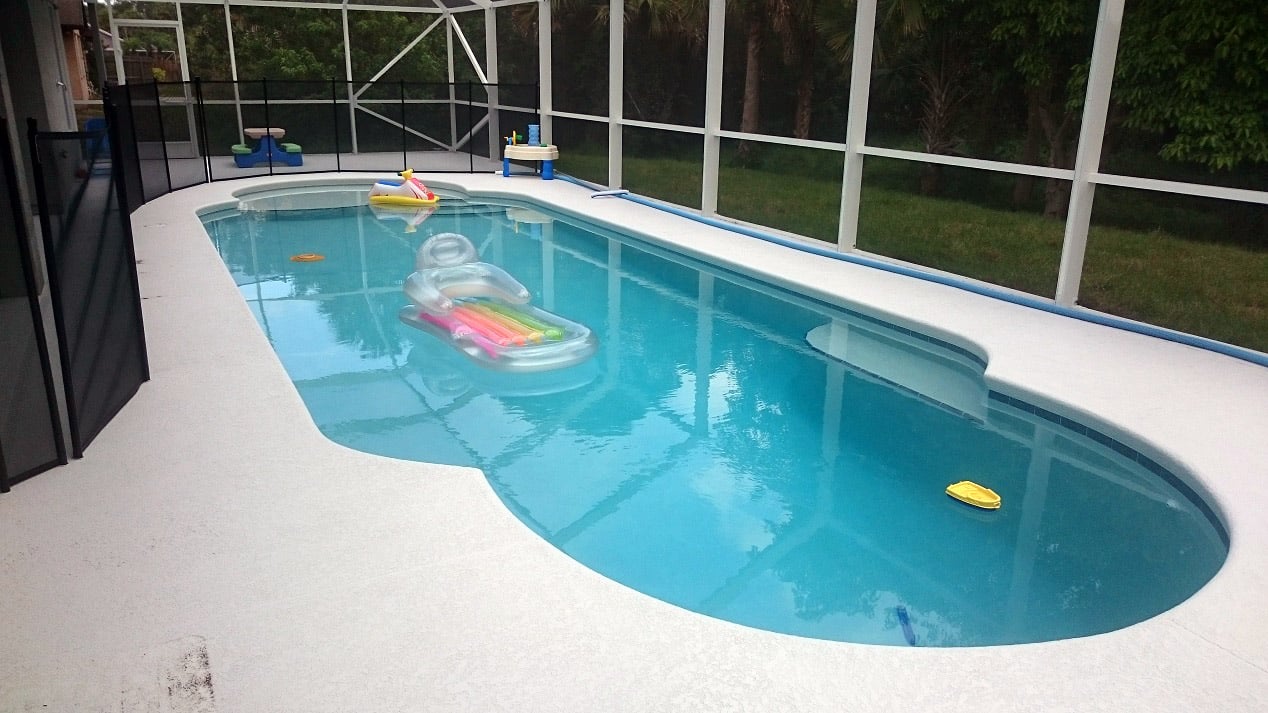 Phase 13 - Fill & Start-up
Pool Complete