Revitalizing Your Pool for a Fresh, Inviting Look
Louden Pools is your trusted partner in pool remodeling, offering services that breathe new life into your pool.
We revitalize your space with our comprehensive remodeling solutions, ensuring your pool remains in prime condition for future parties, barbeques, graduations, and important life milestones.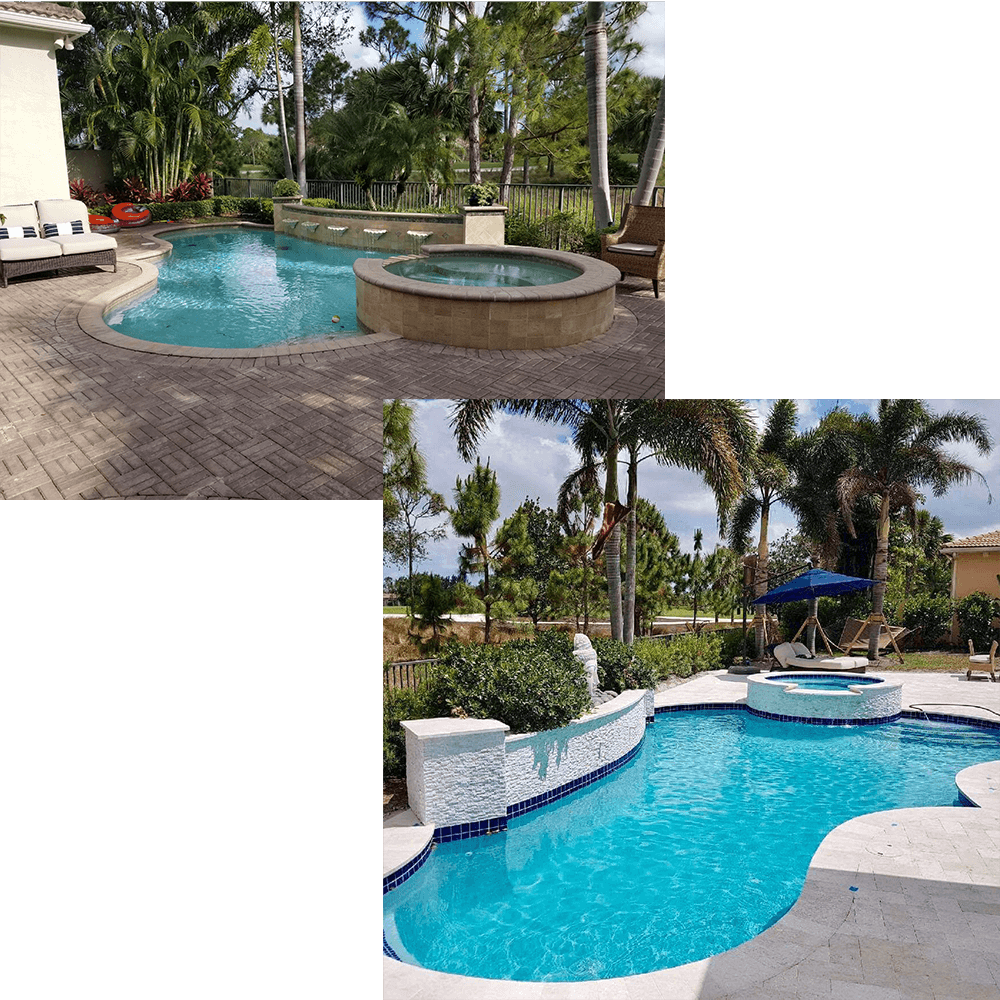 6 Reasons to Choose Us for Pool Remodeling
Innovative Solutions
Our team brings a fresh perspective to your existing pool, incorporating modern design elements and features for an updated look.
Innovative Solutions
Expert Renovation Services
We handle all major pool update needs, big or small, ensuring an enhanced space designed for enjoyment and relaxation.
Expert Renovation Services
High-Quality Materials
We use top-grade materials for all remodeling projects, ensuring durability and longevity.
High-Quality Materials
An Experienced Team
With our 50+ years of industry experience, we tackle each project with expertise and precision.
An Experienced Team
A Home Value Upgrade
Our remodeling services enhance the appeal of your pool, potentially increasing property value and owner satisfaction.
A Home Value Upgrade
Customer Satisfaction
We pride ourselves on delivering exceptional customer service with open communication and a commitment to your contentment.
Customer Satisfaction
If You Can Dream It, We Can Build It.
Our pool remodeling services allow you to redesign your pool to align with your changing tastes or needs.
Whether you desire a resort-style makeover or a simple, contemporary update, our team is ready to bring your vision to life.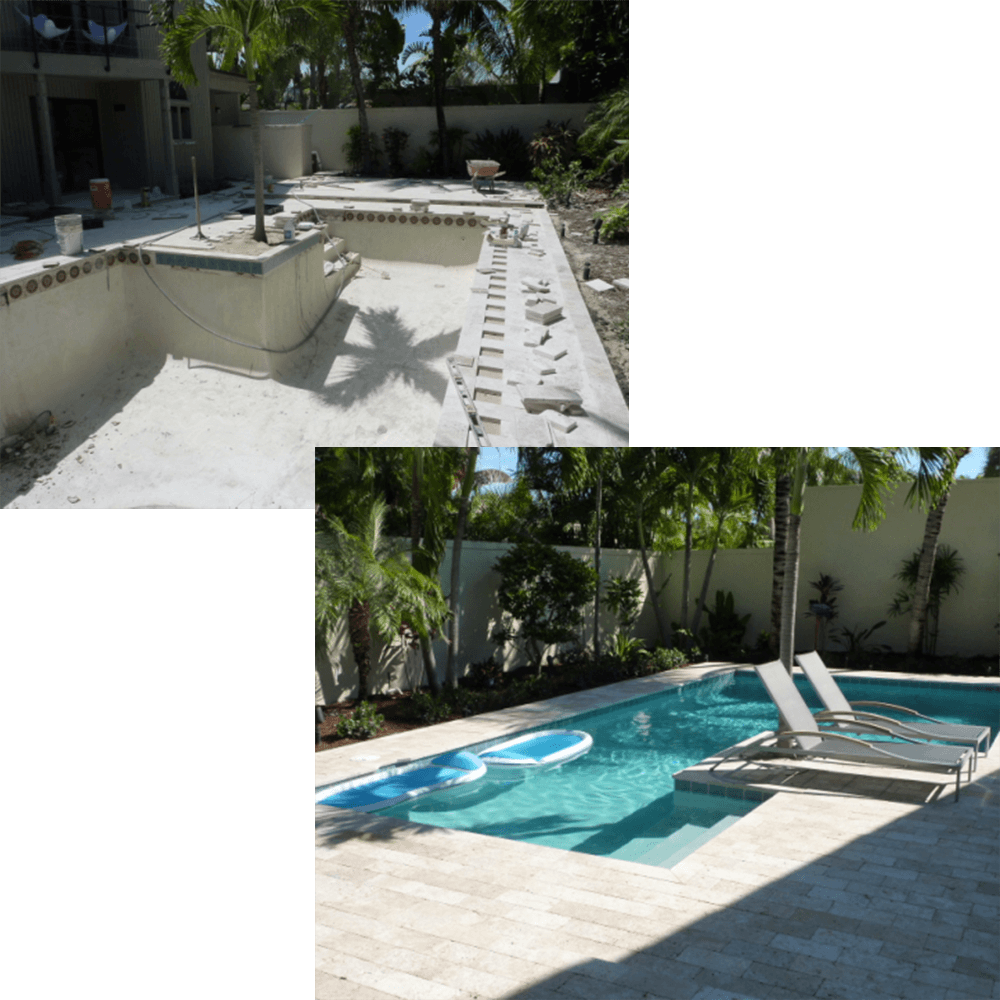 Transformation Journey: Our Pool Remodeling Gallery
Explore our gallery to see the transformative power of our pool remodeling services across the Treasure Coast of Florida. Each project reflects our commitment to quality, attention to detail, and passion for creating inviting, enjoyable spaces.
Start Your Pool Transformation Today!
Ready to rejuvenate your pool with a fresh, modern look?
Contact us or schedule a consultation to discuss your needs with our team and begin your pool transformation journey.